School Governors
At Whitefield school, we are proud to have a team of Governors made up of individuals with a variety of skills and experience, who all have a desire to make a difference to the lives of children, young people and the local community. Our role is to support the Headteacher and Senior Leadership team in improving the school, set the vision and strategic direction of the school and ensure the school is financially healthy.
Meet Whitefield School's Governors
The Governing body has six meetings per academic year. There are also 2 sub-committees: the Standards and Staffing Committee and the Finance and Facilities Committee, which also meet four times a year.
Chris Hunt - Headteacher
Appointed September 2022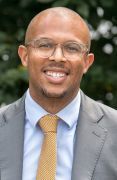 Member of the Finance and Facilities Committee
Member of the Standards and Staffing Committee
Headteacher, Whitefield School.
Nicole Richer - Chair of Governors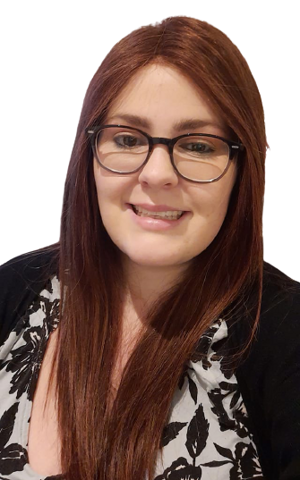 Local Authority Governor (Trust Member)
Appointed 22nd March 2022
Member of the Standards and Staffing Committee
Nicole graduated from Leeds Metropolitan University with a BA in History in 2014. Following on from this she completed a CIM (Chartered Institute for Marketing), Certificate in Professional Marketing.
During her time at Leeds Met, Nicole acted as a course representative, and went on to be elected Student Union representative for all course reps in her faculty. She sat several academic committees, including my faculty's Learning & Teaching committee the university's Academic & Quality Standards Committee. This gave her the unique opportunity to work alongside senior leaders in the university and provide feedback into the strategy, standards and quality of education in her faculty and the wider university.
She currently works a Project Manager for QS Quacquarelli Symonds, the leading publishers of University Rankings, as well as running international student recruitment events and conferences.
"Every year QS helps thousands of students globally fulfil their potential and goals through education. Seeing this everyday has made me want to give back to the community, helping support students through primary and secondary education and give them a solid foundation in life."
Sana Lakhany - Community Governor
Community Governor (Trust Member)
Member of the Finance and Facilities Committee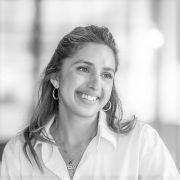 Appointed 11th December 2019, Member from 7th July 2021
Sana has worked in the property sector for over four years, specialising as a Planning Consultant. Qualified as a chartered Town Planner, she has advised on a multitude of mixed-use developments in London including several redevelopments of Free Schools. Currently Sana is a Planning Manager at Argent LLP and on behalf of Brent Cross South Limited Partnership, she will help to deliver the Brent Cross South development including the redevelopment of Whitefield School.
Leena Peshawaria - Parent Governor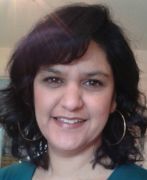 Appointed 27th January 2020
Member of the Standards and Staffing Committee
Leena has worked in childcare and early years education for over twenty years both in the UK and in Europe. She currently works at Dollis Infant School as part of the Early Year Foundation Stage. As well as being a mentor for other staff members she is involved in training, supporting and supervising students who are studying towards a qualification in child care. Amongst these roles, she is also the MGB union representative and continually supports members of the union within the school. Being committed to education at all levels, she volunteers to help adults at a local college who are learning English as part of an ESOL education.
Since September 2015 Leena has been an active member of the Whitefield Parent Teacher Association and has helped organise and run various events within the school.
Lee Jerome - Vice Chair of Governors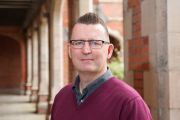 Community Governor (Trust Member)
Appointed 6th December 2017, Member from 29th April 2020.
Chair of Standards and Staffing Committeer
Safeguarding Governor
Lee Jerome is Associate Professor in Education at Middlesex University and has worked in education for over 25 years as a teacher, teacher educator, lecturer and researcher. His main areas of interest are citizenship education and teacher education. In citizenship education he helped to establish the Association for Citizenship Teaching and edits the journal 'Teaching Citizenship'. In teacher education he has co-written 'Effective Medium-Term Planning for Teachers' and coordinates the Professional Education and Partnerships research group at Middlesex University.
Akua Broderick - Community Governor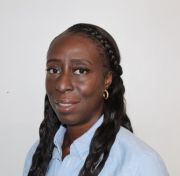 Community Governor
Appointed 20th March 2019
Member of the Standard and Staffing Committee.
Akua previously worked as a Junior Activities Manager for Virgin Active fitness health club gym. Experienced in organising activities and mentoring young children. Passion for fitness, boxing and dance choreography in African, Soul and hip-hop dancing.
Over 15 years of Early Years Foundation Stage, safeguarding procedures and Level 3 diploma in Children's and Young Peoples Workforce. Privately managed various childcare services for various parents locally in Barnet and Brent.
Director of a successful IT Network Design and Implementation Company, managing the accounts and contracts on a part-time basis delivering IT solutions with husband.
Focussing on providing health and fitness education to young children and teenagers.
Shaan Owusu-Afriyie - Community Governor
Community Governor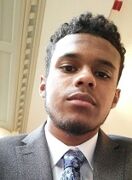 Member of the Finance and Facilities Committee
Appointed 22nd January 2022
Throughout my time in school, I have volunteered my time to support, teach and mentor fellow students, in addition to this I have organised and run multiple events to promote the physical and mental development of my peers.
I am currently a student of Economics at the School of Oriental & African Studies (with more to come) and it is the difference that school has made in my life, that has inspired me to encourage aspirations in students and help them achieve their best.
Anwar Zaidi - Community Governor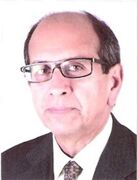 Community Governor
Member of the Finance and Facilities Committee
Appointed 22nd January 2022
Anwar brings an established track record of exceptional and diverse managerial skills in the financial services sector. He has extensive experience of business transformation during periods of technological disruption and competitive change.
Having being on the Board of two banks, he retired in 2018 and has since worked on a number of community projects as a volunteer, including as a school governor and Trustee of a medical charity.
He holds an MBA in Finance and Marketing from IBA as well as an MSc in Computer Science from UCL. He has had occasion to read further for an Advanced Management Program at the Harvard Business School. He is a Freeman of the City of London and a Liveryman at The Guild of International Bankers.
George Devereux - Community Governor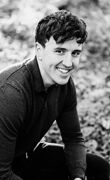 Community Governor (Trust Member)
Chair of the Finance and Facilities Committee
Appointed 22nd January 2022
George currently works at a growth focused activist hedge fund. Prior to that he worked at Boston Consulting Group as a strategy consultant focused on private equity, corporate development and strategy, and government crisis response strategy. He has a first class bachelors equivalent in Economics from the University of Cambridge and an MPhys specialised in Theoretical Physics from the University of Warwick.
George is keenly passionate about education and helping young people reach their potential partially because he had a turbulent time in education himself, which culminated in him leaving school only to self-teach his way to university.
James Corcut - Community Governor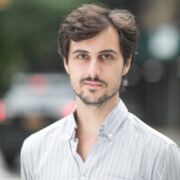 Community Governor
Member of the Standards and Staffing Committee
Appointed 22nd January 2022
James works at Sense, the national disability charity. Before that, he worked at Wise (formerly TransferWise), where he was part of the team that turned a small start-up into one of the UK's most successful and prominent tech companies. He worked in its London and New York offices in various marketing and communications roles. He has a Bachelor of Arts from the University of Cambridge in English.
Joshua Cavendish - Community Governor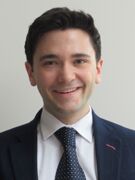 Community Governor
Member of the Finance and Facilities Committee
Appointed 22nd January 2022
"I currently work for Royal Bank of Canada as an M&A analyst. Previously I have undertaken strategy and financial facing roles with Google, Tishman Speyer and Eastdil Secured, specialising within London Corporate Real Estate. I hold a Masters in Management Degree from London Business School and a Bachelor's in Liberal Arts (History & Classics) from Durham University.
I grew up less than 2 miles away from Whitefield School and has been closely interested in the regeneration of the school and Brent Cross area. Having volunteered as a teaching assistant for over 10 years, I hope my experience in business and education can help the next generation of students."
Antonio Salveta - Staff Governor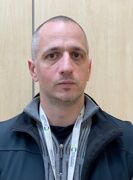 Staff Governor
Member of the Standards and Staffing Committee
Appointed 2nd March 2022
"My academic background is in Biology, Chemistry, and Mathematics and, following my years in research and publishing, I qualified as a teacher in 2010. I moved to the UK two years later, taking a job at an academy in Brent, and worked my way to deputy head of Science before moving to Whitefield in 2017 as head of Chemistry.
My years in Whitefield have given me the opportunity to develop both professionally and personally; in that time I have had the privilege of teaching some of the school's best and brightest young scholars, and I remain committed to academic excellence in a safe and inclusive learning environment for all of my students, all the while taking home the lessons I have learned in school to my own child. I am proud to have been promoted to lead practitioner and elected to the board of governors, and look forward to working with the governing body and the friends and colleagues I have made to continue to cultivate the school's ethos."
Thandie Lawrence - Parent Governor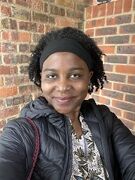 Parent Governor
Appointed 1st October 2022
"After working in retail for over 25 years, I decided to go back to University to pursue a career in health. After graduating with a Degree in Healthcare Management coupled with a Postgraduate in Community Leadership, I have been working for the NHS in the last 18 months as a community connector.
One of my other passions is working with children and I have had the opportunity to volunteer as a Sunday school teacher at my local church which I have enjoyed for many years.
I am very much looking forward to being part of the Governing Body at Whitefield where all my 3 children attend secondary school. Just like every parent at this school, I want the very best for my children hence I feel that it is important that every child at Whitefield should be happy, safe, confident and strive to do their best in and outside school."
Sapna Chadha - Community Governor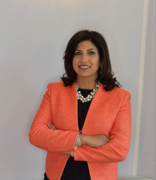 Community Governor
Appointed July 2023
Sapna Chadha is an entrepreneur with a passion for youth engagement to pursue alternative skills pathways into science and tech. She has two teenage boys, one with ADHD and both have had very different education journeys.
Her current role is in business consultancy across the technology and healthcare sectors and she also leads a not-for-profit, helping young Londoners to access digital skills to further their potential. She has worked in the UK Government, in private business and as a life scientist in academia and industry.
Sapna has a BSc (Hons) Cell Biology and MRes Bioprocessing from University College London. In 2003, she obtained her MPhil in Molecular Genetics from Imperial College London. Her industry work experience has been with Pfizer and GlaxoSmithKline and both her industry and academic work have been published.
Full Governing Body Meeting Minutes
Academic Year 22/23
Academic Year 21/22
06 December 2021 6:00pm - Available upon request.
Academic Year 20/21